 Connecting and inspiring women
across the construction sector
Connecting and inspiring women
across the construction sector
Industry Women was developed as a way to connect passionate women from across the construction sector, providing a platform to share experiences and challenges, celebrate success and network with like-minded peers.
Network with like-minded peers
Inspirational keynote speakers
There are no events scheduled at this time
Connect with us on LinkedIn, or register your interest below, to receive details on all of our upcoming events.
Industry Women events are free to attend, by invitation only, for women working in the building and construction sector.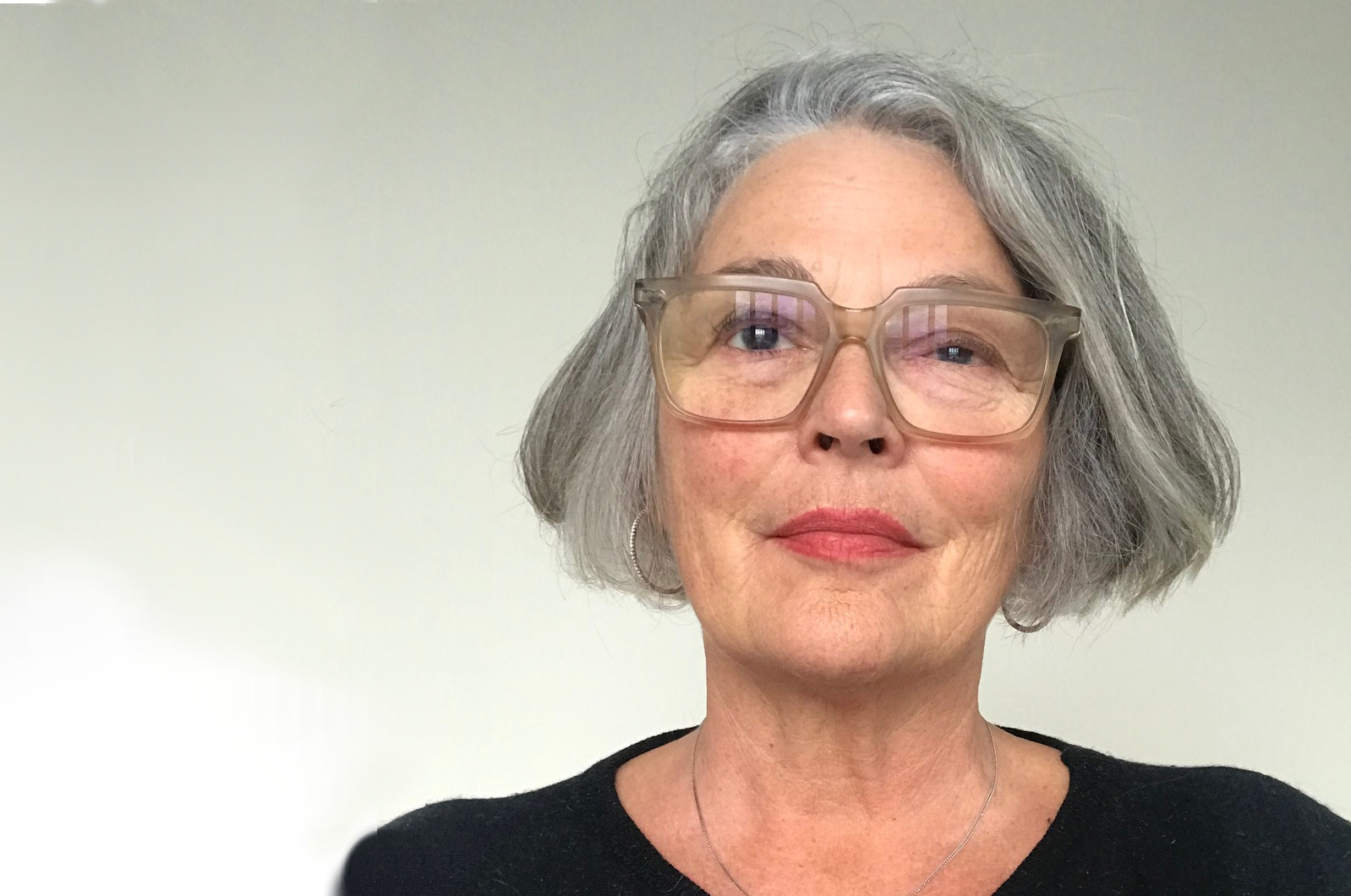 Anne Blackburn
In August 2019 we welcomed Anne Blackburn, Director of Warren and Mahoney, to Industry Women to share her thoughts on feminism and risk taking and some universal lessons for working women. Thanks to an impressive and long career in journalism, public service, banking, governance and strategic advice, Anne had a great story to tell.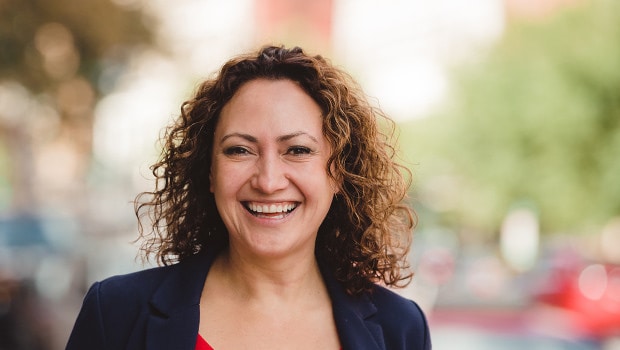 Melodie Robinson
When Melodie Robinson was 11 she fell in love with rugby, but back then rugby wasn't what young woman did. The former Black Fern and broadcaster, now founder of The Wonderful Group and communications specialist, shared her story which involved breaking stereotypes, being the first fulltime female rugby broadcaster, and what she's trying to achieve in the media space for women in 2019. Her story made us chuckle and left us all feeling inspired.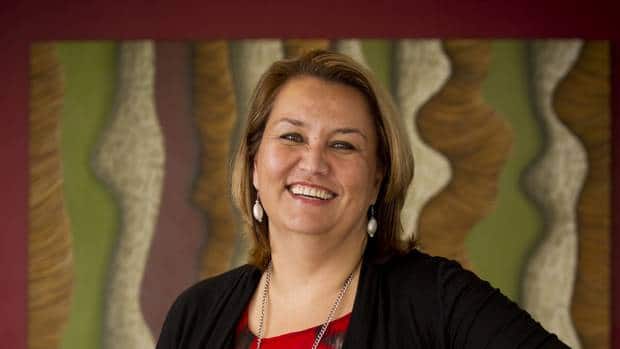 Sina Wendt-Moore
As CEO of Leadership NZ, and with 25-years' experience across the commercial, public and social-profit sectors, Sina is committed to helping grow a generation of authentic and ethical leaders for the 21st century. At our August 2018 Industry Women event Sina shared her story about a lifetime in leadership. It was great to hear from someone who has achieved so much, and get a fresh perspective on what leadership really means.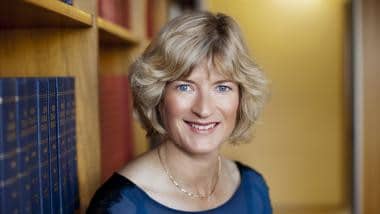 Denise Arnold
A accomplished lawyer, busy mum, and Founder of the Cambodia Charitable Trust, Denise has achieved some amazing things that have changed the lives for many. In March 2018 Denise joined us to talk about how to be brave and bold. It was an incredibly inspiring and motivating talk that reminded us how we can challenge our own thinking and contribution to society – and gave a whole new meaning to being "busy"!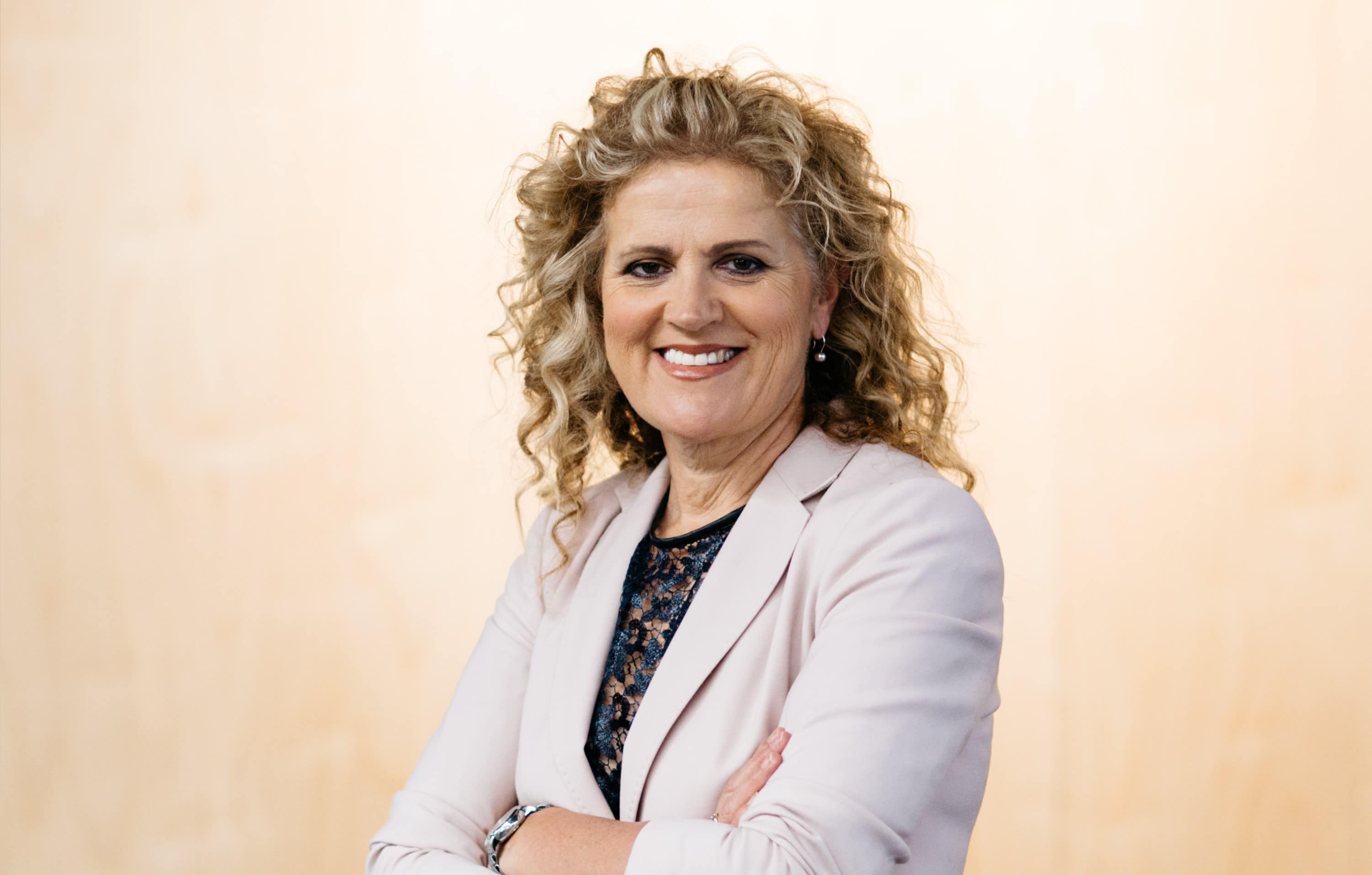 Dame Julie Christie D.N.Z.M, O.N.Z.M
In October 2017, we were very fortunate to have Dame Julie Christie talk with us about the up-side of failure and the three pivotal mistakes that shaped the New Zealand television landscape and her impressive career.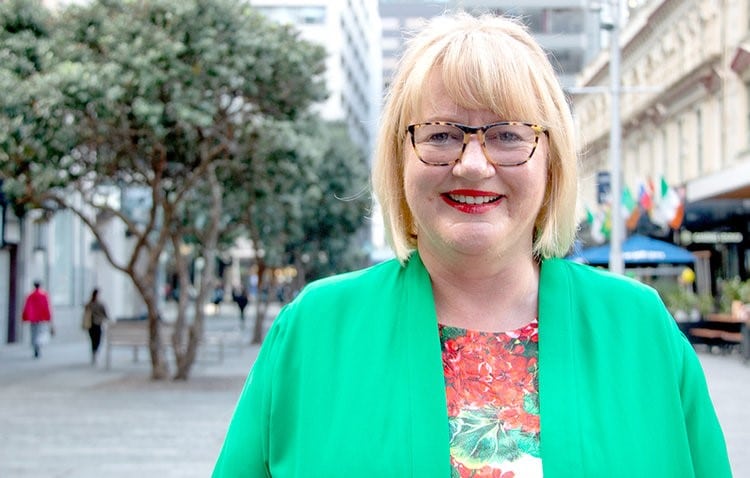 Theresa Gattung
Leading New Zealand businesswoman, author and philanthropist, Theresa Gattung, spoke at our inaugural Industry Women event in 2016. Named in Fortune magazine's list of the 50 most powerful women in international business several times since 2002, Theresa has forged an incredible career. It was great to have her share her story.
Inspiring industry women
Cassia Bennett-Burkhardt

Digital Marketing Specialist, Hettich
Cassia Bennett-Burkhardt
Lucky you're unable to have tigers as pets in New Zealand, otherwise there's a chance Hettich wouldn't be benefiting from Cassia Bennett-Burkhardt's well-honed digital marketing skills.
With a strong marketing background, inquisitive nature, and open mind, Cassia has achieved a lot in her career. Read Cassia's story, including why she chose a career in marketing over animals, what she's working on, and what she hopes to be doing in 2022, in our latest Industry Women interview.
Victoria Elvin
You know someone is experienced when they cut their teeth in sales for the Yellow Pages! For our Millennial readers, this is how we spent our marketing dollars in the good old days.
With a long and successful career under her belt, Victoria Elvin certainly has some wisdom to share. The importance of trusting your gut, fostering relationships, and having fun are just the start.
Read Victoria's story, including why she's so keen to shake off lockdown, here.
Lily Wang
There are some people you meet who exude positivity, always finding the upside and looking for ways to make things work.
Lily Wang joined the CMS team three months ago and we're thrilled to have her on board. Her willingness to learn, and can-do approach is infectious
Yue Hu
With solid qualifications, a highly credible work history, and a thirst to continually grow her knowledge, we're not at all surprised that Yue was quickly snapped up by CARTERS when she arrived from China into New Zealand.
Read about Yue's digital marketing career journey, what she's looking forward to next year, and why she likes to play as hard as she works, in our latest Industry Women interview.
Lorraine Fitzpatrick
Thank goodness Lorraine Fitzpatrick didn't end up as a dental technologist! One of the brightest, most positive, and customer-focused people we know would have been sorely missed in our industry.
Read Lorraine's story, including who has inspired her and why she's not wearing lab coats, in our latest Industry Women interview.
Jessica Bell
It's amazing how far natural curiosity and a desire to learn can take you…
Even without a clear life path mapped out, Jessica Bell has already achieved some great things. Becoming a Director of her own company this year has been a highlight, and we expect this is just the start.
Read about Jessica's journey, and how she's using her marketing skills and grit determination to create a successful business, in our latest Industry Women interview.
Cayla Bonner
Cayla Bonner always had dreams of a career as a forensic pathologist but happily fell into a life in the trades. Thanks to great work environments and loads of advice and encouragement, Cayla now couldn't think of any job she'd rather do.
Read our latest Industry Women interview with Cayla, an electrical trade assistant who's going places.
Georgia Clengan
We hear a lot about the need to overcome stereotypes and encourage more women into the trades. So we were delighted to catch up with Georgia Clengan, Director of DG Painting, a firm that's proving a career in a trade can be hugely rewarding for women as well as men.
With loads of courage, self belief, amazing role models, and great dreams for the future, Georgia is another inspirational woman we look up to. Read about Georgia's journey from dairy farmer to painter in our latest Industry Women interview.
Milvia Hannah
We often talk to women who work in the design sector, and what consistently stands out is their passion for what they do.
Milvia Hannah is no exception. With a hugely successful business and a desire to not only produce outstanding work for her clients but also give back to the industry, Milvia is yet another accomplished woman who's making her mark.
Read about what drives Milvia's inspiration and keeps her passion alive, in our latest Industry Woman interview.
Stephanie Adding
It's inspiring to talk with women who are not only the youngest person to have held their role, but who also tick the "first female" box. We expect it says something about the person as well as the business.
Stephanie Adding has enjoyed two and half years as Northern Regional Manager at The Brickery, stepping up from her previous role as Account Manager. Whilst this career progression makes sense, it's a far cry from the role as police officer she had planned.
Read about what drove Stephanie's career about-turn, who inspires her, and what she's looking forward to when things return to normal again, in our latest Industry Women interview.
Nikki Donkin
As anyone who has spent time in business development can attest to, sales can be a tough job. Dealing with rejection and unfair perceptions are just the start…
So it was lovely to catch up with Nikki Donkin from Productspec this week to hear how honesty, integrity and maintaining close connections with clients are helping her win sales and change perceptions. With a refreshing outlook and positive approach, Nikki is yet another woman in our industry we admire.
Read Nikki's story, including who she looks up to and why she isn't delivering babies, in our latest interview.
Chelsey Mathieson
Being a forum for women, we rarely talk about the influence men have on our lives.
 For this reason, it was great to catch up with Chelsey Mathison and hear about her admiration for her dad. If it wasn't for their family cabinetmaking business it's unlikely Chelsey would have found her passion for kitchen design. Now Director of her own business, Niche Design Co., Chelsey has realised her dream and is working towards landing her first NKBA Design Award.
 Read Chelsey's story about family, passion and hands-on learning, here.
Dennise Austin
We're lucky to be in touch with inspiring women who are fully engaged in the construction industry and committed to helping those who work in it.
Involved with both the New Zealand Institute of Building and the National Association of Women in Construction (whilst juggling a big job, study and kids), Dennise Austin is one of the many industry women we look up to.
Read about Dennise's career highlights, who she admires, and why she's an Architectural Specification Manager and not a police officer, in our latest Industry Women interview. 
PS – Make sure you read to the bottom for some insightful tips for those starting out in the industry!
Annemarie Mains
Here's a great story for those of us who want to do it all. With a love of sport, passion for architecture and interiors, and a head for marketing and event management, Annemarie has forged an enviable career. Director of her own events management company, Communication Link, Annemarie also works as a kitchen and bathroom designer, providing the perfect outlet for her innate creativity.
Annemarie's story shares some valuable business and life lessons, including the importance of self motivation and not being afraid to try something new. Sound advice for anyone who's finding themselves navigating a new path in these uncertain times.
P.S. If you're into fashion, check out Annemarie's latest event, the iD International Emerging Designer Awards, that will be showcased online on Friday 5 June.
Lisa Scholtens
There are some valuable life lessons, not to mention sound business advice, in Lisa Scholtens' story. A co-company Director at Waterware, Lisa's career journey kick-started when she realised a career as a lab technician wasn't for her.
Read about the quiet achievers Lisa has learnt from, the importance of innovation and collaboration, and why being brave enough to walk away from opportunities is sometimes the answer, in Lisa's inspiring story.
Trace Beaumont-Orr
We take our hat off to Trace Beaumont-Orr. An icon in New Zealand's interior design industry, Trace has developed a thriving business over 30 years, relying purely on her knowledge, talent and ability to connect with, and understand, people. Of course, we wonder if Trace's success also has to do with her passion for her craft. After all, interior design has been her dream since she was 12…
Read Trace's story, including how nature, travel and what's happening overseas continues to drive her inspiration in the following interview.
Toni Roberts
It's great to catch up with accomplished industry professionals, to not only hear about their success but also to appreciate the journey they took to get there.
With a "girls can do anything" approach and a knack for maths, physics and art, a shy 15-year-old Toni Roberts had to attend an all-boys school twice a week to learn technical drawing. Fast-forward almost thirty years, and with a Bachelor of Architecture and experience in retail architecture, sales and kitchen design under her belt, Toni is now Director of her own successful business, Kitchen Architecture Ltd.
Our interview with Toni uncovers how her can-do Kiwi attitude, well-honed time management skills, and a desire to make a real difference to the way families live, have contributed to her success.
Sarah Joblin
As a young industry professional, Sarah Joblin has already enjoyed a colourful and successful career. Launching from a degree in marketing and geography (a nod to her love for the outdoors), to roles in hospitality, transport and logistics and administration, Sarah eventually found her passion for events. Working in the marketing team at Winstone Wallboards Sarah has already made her mark, pulling together GIB's hugely successful Architects' Regatta for the past five years.
Read Sarah's story, including what's made her successful and who she looks up to, here.
Julie Faloon
Julie Faloon learnt early on in her career about the importance of having a broad spectrum of knowledge, beyond architecture. She also learnt the importance of removing ego, gentle guidance and listening. Sounds like good lessons for us all…
With a rewarding career that spans across architecture and architectural design in the US and New Zealand, Julie has had many opportunities to dispel the myth that architects are big-headed, out-there crazy designers. Read her story here.
Julie Villard
An Eco Design Advisor is a very cool title in this day and age, not to mention a very rewarding career for someone who wants to help people get better design outcomes.
It is, though, a far cry from being a French baker, or a jewellery designer for that matter…
We love talking with people in our industry about what they thought they would be doing when they were young, who they admire, and what they want to achieve next. Read what Julie Villard, Eco Design Advisor from Christchurch City Council, had to say in the following interview.
PS – If you happen to be designing your dream home and want to find out about how to make your building eco-friendly, check out this video. You'll find some great tips!
Katy Merrett
With a career commencing in horticulture, and a dream of curating Auckland's Botanic Gardens, it's somewhat surprising that Katy Merrett should find herself as National Sales and Marketing Manager for a leading bathroom supplier. 
We recently caught up with Katy to hear more about her career journey and her drive to make Athena Clearlite one of the top twenty best places to work in New Zealand.
Helen Han
Living in this part of the world, it's hard to imagine working in a role where your projects are showcased at the Museum of Modern Art (NYC), The New Museum (NYC), and The Whitney Museum of American Art.
Whilst Helen Han hasn't realised her early dream of becoming an astronaut, she has achieved some amazing things as a design consultant and, now, Principal of her own firm, HelenHanCreative LLC.
We interviewed Helen to get some insights into her life, including how perseverance, respect, learning to listen and maintaining a constant state of wonder have helped propel her career and landed her roles working for a host of admirable firms.
Celia Visser
Celia Visser lives and breathes design. Her passion for innovation and quality is matched only by her commitment to client satisfaction. Within the kitchen design industry, she's respected for consistent excellence that has won her multiple awards, most recently the top honour for kitchen, bedroom and bathroom design at the SBID Awards in London.
We interviewed Celia to find out about her life experiences, inspirations and the qualities and skills that help her stay at the top of her game.
If you're keen to attend an event, or would like to find out more about Industry Women, we'd love to hear from you.