Interview: Annemarie Mains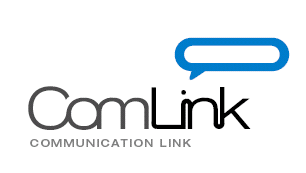 Here's a great story for those of us who want to do it all. With a love of sport, passion for architecture and interiors, and a head for marketing and event management, Annemarie has forged an enviable career. Director of her own events management company, Communication Link, Annemarie also works as a kitchen and bathroom designer, providing the perfect outlet for her innate creativity.
Annemarie's story shares some valuable business and life lessons, including the importance of self motivation and not being afraid to try something new. Sound advice for anyone who's finding themselves navigating a new path in these uncertain times.
P.S. If you're into fashion, check out Annemarie's latest event, the iD International Emerging Designer Awards, that will be showcased online on Friday 5 June.
Please provide your name, job title and company name.
Annemarie Mains, Director, Communication Link Ltd.
How long have you spent in your current position?
Since the mid-1980's.
What job did you have before your current role?
I was involved in marketing communications and event management since early 1980 and I am still organising selected events. In 2006 I ventured into a new direction – kitchen and bathroom design, with a love for entertaining, interiors and outdoor spaces.
To date, what has been your career highlight?
I love meeting people who contribute to significant experiences in my life. The sharing of their professional expertise helps me with a clear focus and the future direction of my career. Teamwork is especially important to me – it is great to build relationships with like-minded people where everyone works towards the same goal, with collaboration working to everyone's advantage.
Who have you admired or learnt from the most in your career and why?
See above – the two links together for me.
Are you doing what you thought you'd be doing when you were younger? If not, what type of job did you expect you would have?
No – I was focussed on sport and started my career in sport. With a background in marketing communication – B. Com (Hons), I started my event management business in the early 1980's in South Africa and in 1995 in New Zealand. I always loved the creativity of certain industries with a focus on passion for architecture and interiors.
What do you think is the most important quality or skill you need to succeed in your current role?
Integrity and quality of work are particularly important. People skills attribute to good, accurate, and persuasive communication. Be trustworthy and show empathy. Being a good listener will lead to making sound decisions. Humour is a great diffuser for tension and conflict. Be supportive and motivate others and never forget – the client is king!
What's one thing you hope to achieve this year, either at work or in your personal life?
A lot of hard work, with a passion for challenges and a positive attitude.
Do you have any tips or advice for those just starting out in the industry?
Use your skills creatively, with motivation, and find opportunities for a successful career. My motto – try new things; if you don't – someone else will!