Interview: Georgia Clengan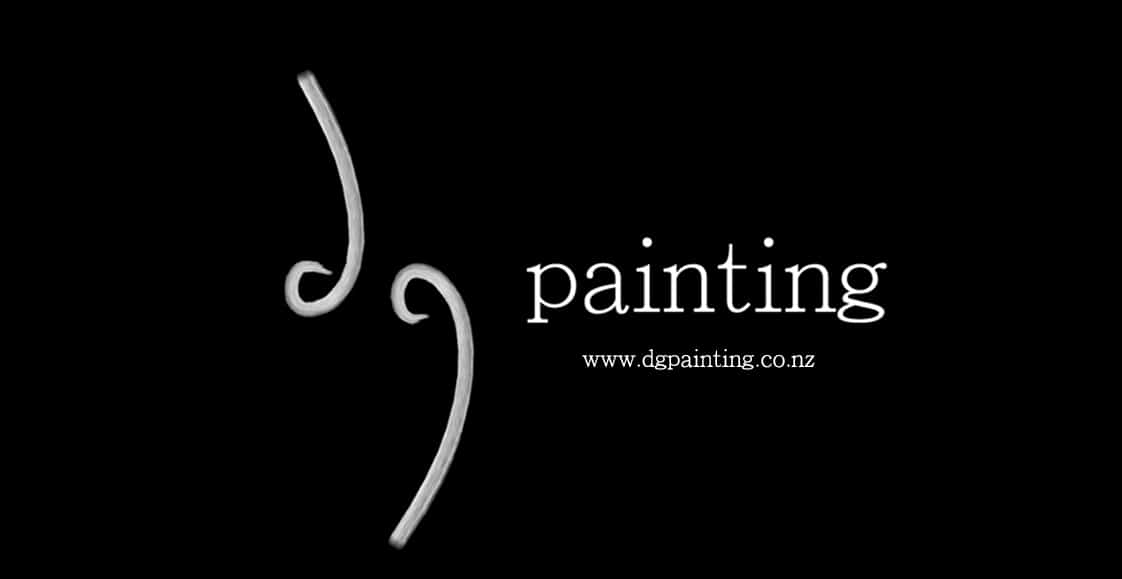 We hear a lot about the need to overcome stereotypes and encourage more women into the trades. So we were delighted to catch up with Georgia Clengan, Director of DG Painting, a firm that's proving a career in a trade can be hugely rewarding for women as well as men.
With loads of courage, self belief, amazing role models, and great dreams for the future, Georgia is another inspirational woman we look up to. Read about Georgia's journey from dairy farmer to painter in our latest Industry Women interview.
Please provide your name, job title and company name.
Georgia Clengan, Director, DG Painting LTD.
How long have you spent in your current position?
Two years.
What job did you have before your current role?
Painting contractor for three years, caregiver for the elderly for a year, and before that I was a dairy farmer for six years.
To date, what has been your career highlight?
Definitely trowelling – a very complex concrete feature walls on a recent new build. Using a high-end Italian concrete product, I had never used before was challenging to say the least, with no room for error and a very small timeframe to pull it off. Thankfully, our clients believed in me and it turned out amazing!
Being handpicked by Resene for their Eco Decorator programme was another career highlight and I am always grateful to all our amazing clients that let me be creative in their homes and trust me to choose their colour schemes for them.
Who have you admired or learnt from the most in your career and why?
Steadfast Construction are the builders we do a lot of work for. They trust me with their designs and are always pushing me to be the best painter possible.
My business partner David Cooper. He gave me the opportunity to start a business and believed in me 100%.  We make mistakes and learn together, always while having a laugh and building each other's confidence and skills.
My Dad was a builder and has moved onto designing houses. He designed and built our childhood homes. I love seeing his passion for creating beautiful buildings and seeing his ideas come to life started a creative fire in me.
The interior designers we work alongside. To see them transform an ordinary house into something amazing, with different lighting and textures, blows my mind every time.
Are you doing what you thought you'd be doing when you were younger? If not, what type of job did you expect you would have?
Definitely not! I was always a creative day dreamer growing up, never really sure what I wanted to do. I always rebelled against traditional gender stereotypes and it wasn't until I started painting, to fill in until I found another job, that I really fell in love with it. I get to explore my creative side, all while proving that women can do these types of jobs too.
What do you think is the most important quality or skill you need to succeed in your current role?
Confidence in yourself and your abilities. It took me a long time to find this in myself. Walking into a job mainly dominated by men and proving to them that women can work just as well as them still fills me with so much pride every day.
Also, surrounding yourself with people that believe in you. There will always be people that doubt your abilities, nothing feels better than proving them wrong.
What's one thing you hope to achieve this year, either at work or in your personal life?
I've been wanting to take our business in the direction of painting and design, so I'm looking at doing an interior design course. I would love to be able to offer this service to our clients as well as giving them an amazing new colour scheme.
Personally, I am looking to start a family with my husband and find a great work/life balance as well as being an amazing working mum.
Do you have any tips or advice for those just starting out in the industry?
Believe in yourself. Pretty much all of the other trades I have worked with have been really supportive of me and the other women in our crew, the workplace is changing a lot and there are more and more women out there, so don't be afraid to give it a go.
It's been a really positive experience for all the women I work with and we have had quite a few working for us now. I am so proud to be helping women get into the trades. One of the girls we had working for us has moved on and started a building apprenticeship. Painting was a great steppingstone for her to see how things worked in the trades and to get a feel of what goes on.
There is also great job security in the trades at the rate New Zealand is growing, and there is no reason why there can't be just as many women on site as there is men!