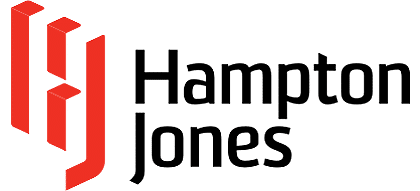 Julie Faloon learnt early on in her career about the importance of having a broad spectrum of knowledge, beyond architecture. She also learnt the importance of removing ego, gentle guidance and listening. Sounds like good lessons for us all…
With a rewarding career that spans across architecture and architectural design in the US and New Zealand, Julie has had many opportunities to dispel the myth that architects are big-headed, out-there crazy designers. Read her story here.
Please provide your name, job title and company name.
Julie Faloon, Architectural Designer for Hampton Jones Building Specialists.
How long have you spent in your current position?
I've been at Hampton Jones for just over one year.
What job did you have before your current role?
I was a Registered Architect in the US at a small boutique architecture and landscape architecture firm. We designed bespoke high-end houses with quality materials and thoughtful landscapes. Before that job I worked in various engineering jobs from designing to labouring in a wood composites laboratory.
To date, what has been your career highlight?
The bright spots in my career come from comments from very happy clients who enjoy occupying the spaces I've helped create. They feel understood and it feels like a big accomplishment to be trusted with something so important to them.
Who have you admired or learnt from the most in your career and why?
I've been very fortunate over the years to have had several excellent bosses and managers. Almost all of them have been extremely knowledgeable in areas outside of the architectural world, such as art, business, botany, and history. Working with them made me see how valuable it is for architects to have more than a working understanding in broader areas, such as sociology, philosophy, science, history, and art.
I also really admire the architects and engineers who are developing greener materials so that the building industry can take a step back from being one of the worst carbon emitters on the planet. I get very excited over innovations in air conditioning, power generation, and building materials, and I am an advocate for updating zoning and local building restrictions to help humans have a lighter impact on the environment.
Are you doing what you thought you'd be doing when you were younger? If not, what type of job did you expect you would have?
No, I originally wanted to be a veterinarian, until I realized that vets sometimes put animals down. That part didn't sound so fun.
What do you think is the most important quality or skill you need to succeed in your current role?
Public misconception for architects is the big headed, out-there crazy designer, but that couldn't be further from the truth. To be a good architect you must recognize that the work you are doing is not about you at all, and to remove ego entirely from the equation. Thoughtful detail, quality material, and gentle guidance tend to have the most impact on good design, as well as being a very good listener to understand what a client really needs.
What's one thing you hope to achieve this year, either at work or in your personal life?
This past year I got into weight lifting, so I'd like to be able to squat more than my bodyweight. Right now that seems incredibly ambitious!
Do you have any tips or advice for those just starting out in the industry?
Listen as much as you can to everyone you work with, such as contractors and engineers, because every project and experience you have builds on the next and having a broad spectrum of knowledge is an incredible asset. Also try and find some fun in everything!