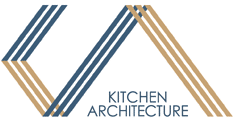 It's great to catch up with accomplished industry professionals, to not only hear about their success but also to appreciate the journey they took to get there.
With a "girls can do anything" approach and a knack for maths, physics and art, a shy 15-year-old Toni Roberts had to attend an all-boys school twice a week to learn technical drawing. Fast-forward almost thirty years, and with a Bachelor of Architecture and experience in retail architecture, sales and kitchen design under her belt, Toni is now Director of her own successful business, Kitchen Architecture Ltd.
Our interview with Toni uncovers how her can-do Kiwi attitude, well-honed time management skills, and a desire to make a real difference to the way families live, have contributed to her success.
Please provide your name, job title and company name.
Toni Roberts B.Arch CKDNZ,  Director of Kitchen Architecture Ltd
How long have you spent in your current position?
I began specialising in kitchen design in early 1993 with Kitchens By Design so that's coming up 27 years. It was in late 1997 I started my own design business to give flexibility around our then new family. It has been the perfect career to pace carefully around family life. 
What job did you have before your current role?
After graduating in 1991 (with Bachelor of Architecture from Auckland University) I worked 18 months in retail architecture and then a little in sales before discovering my passion in kitchen design and spatial planning. 
To date, what has been your career highlight?
It was a genuine surprise and delight to place overall Runner-Up in the esteemed NKBA NZ Awards 2018 then again win Runner-Up at the TIDAs just last year (Trends International).
While award programmes tend to focus generally on the visual appeal and magazine-ready look, I believe my real 'wins' are when clients report back on how our design is helping their family/home-life to flourish; saying things like, "We're actually making more healthy meals at home now as it's so stress-free and logical to access everything".  To me, knowing my clients are enjoying a highly considered, tested design methodology that works, bespoke to their needs and that makes their life better is the real highlight.
Who have you admired or learnt from the most in your career and why?
Initially KBD owners Linda Christiansen and Lesley Waite were a great source of technical learning, inspiration in client relationships and especially skill in being strong female-led business owners. I am always grateful for the 5 years working for them.
Since then, as an independent, it's been vital to be part of a community of other fellow NZ designers via IDG and the NKBA networks. Leading the world on the international stage, I feel our unique solve-the-problem, can-do kiwi attitude of finding a better way and trying out new solutions, always learning, puts us at another level of creativity. We're just not content to copy what others do but rather explore new capacities of materials and develop ideas unique to each context and clients' desires.
Are you doing what you thought you'd be doing when you were younger? If not, what type of job did you expect you would have?
Throughout my high school years rather than picking a 'career' early, we were encouraged to gain skills and learn in a range of fields, follow what you love doing and fed the mantra "Girls can do anything".  I am thankful for parents too who believed in my potential to pursue my own unique talents and encouraged me to aim high.
A knack for mathematics (pattern finding), physics (reason) and art (seeing), led to my desire to learn technical drawing which required walking into an all-boys school twice a week as a shy 15-year-old. Success in this led to my degree where the invaluable skills of scale, human-directed design and space appreciation were further nurtured.
What do you think is the most important quality or skill you need to succeed in your current role?
A crazily supportive husband (sorry he's taken already!) and my invaluable co-designer and friend Julie (also taken!). But seriously . . .
Many people would presume 'creativity' for a designer, but the reality is, there are many hats we wear.  Because we research, design, evaluate, order, specify and direct a kitchen to delivery, on one hand the role demands accuracy of calculations (QS), communication skills (from clients to fabricators to tradies), knowledge of a materials' durability, refined information logistics, programming tactics, sharp memory for past experiences, an understanding of architecture, building and the trades, … while on the other hand, a tape measure!  
Yet the most important skill?  I'd say would be time management to achieve the accurate results effectively. Managing clients' expectations would be a very close second!
What's one thing you hope to achieve this year, either at work or in your personal life?
Looking up:  Investing in a telescope to marvel in the fascinating night sky above created for our pleasure.   
Do you have any tips or advice for those just starting out in the industry?
Be an incessant observer and question everything. Notice, explore and resolve the 'why' as you use a kitchen yourself – why is it annoying having a rubbish bin under the sink? What makes the colour-blocking of a design feel out of balance?
Get involved in designer groups to mingle and learn from others. 
Celebrate successes and enjoy the learning curve!