Interview: Trace Beaumont-Orr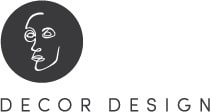 We take our hat off to Trace Beaumont-Orr. An icon in New Zealand's interior design industry, Trace has developed a thriving business over 30 years, relying purely on her knowledge, talent and ability to connect with, and understand, people. Of course, we wonder if Trace's success also has to do with her passion for her craft. After all, interior design has been her dream since she was 12…
Read Trace's story, including how nature, travel and what's happening overseas continues to drive her inspiration in the following interview.
Please provide your name, job title and company name.
Trace Beaumont-Orr, Owner/Manager, Décor Design.
How long have you spent in your current position?
30 years.
What job did you have before your current role?
Interior Designer in Perth, Australia.
To date, what has been your career highlight?
Completing many successful residential and commercial projects.
Who have you admired or learnt from the most in your career and why?
I get a lot of inspiration from the many design shows I attend overseas. I can't pinpoint any one person that I can say has specifically influenced me. Inspiration can come from nature, travel and in general keeping up with fashion and trends.
Are you doing what you thought you'd be doing when you were younger? If not, what type of job did you expect you would have?
This is all I have done since I was 19 years old. It has been my dream since I was 12, always changing my parents' furniture around and rearranging the family home.
What do you think is the most important quality or skill you need to succeed in your current role?
Being a good listener and understanding people's passions.
What's one thing you hope to achieve this year, either at work or in your personal life?
Just to keep on achieving great results. It is a great privilege to make people happy and excited about the environment they are living in.
Do you have any tips or advice for those just starting out in the industry?
Know what you are talking about, the products you are promoting and the warranties you provide. Product knowledge in our industry is huge with people investing a lot of money and trust in you. The biggest quality in my business is service. You want your clients to use you in the years to come and recommend you. I have never advertised since the day I started my own business, so I think that says it all!