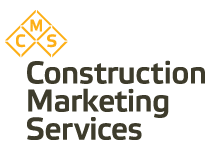 There are some people you meet who exude positivity, always finding the upside and looking for ways to make things work. 
Lily Wang joined the CMS team three months ago and we're thrilled to have her on board. Her willingness to learn, and can-do approach is infectious. You can read her story below.
Please provide your name, job title and company name.
Lily Wang, Business Development Specialist – Asian sector, CMS
How long have you spent in your current position?
Around 3 months.
What job did you have before your current role?
Marketing Coordinator at Hougarden.com.
To date, what has been your career highlight?
Being in the industry for not so long makes me realise there are so much to learn. I feel lucky to work in a very inclusive work environment, and a promising industry. There are always things to learn and to look forward to. I think I made a right decision to be in the construction industry and l look forward to seeing what's going to happen next.
Who have you admired or learnt from the most in your career and why?
Ian Watt, the General Manager of CMS.
I have learnt a lot from Ian, including sales and communication skills and how to read people's body language. He has also given me lots of encouragement and support, all I need to do is try my best. Ian is very inspiring; he has been in the industry for 17 years but always has new ideas to share. He is very dedicated, smart, and approachable. I feel lucky to learn from Ian and work with him.
Are you doing what you thought you'd be doing when you were younger? If not, what type of job did you expect you would have?
I think so. When I was younger, I always wanted to be a successful businesswoman, dealing with people and being passionate about what I do. It seems like I'm getting closer to my dream.
What do you think is the most important quality or skill you need to succeed in your current role?
Knowledge and insights about construction products, as well as being across trends and what's going on in the industry, so I can support our clients. My marketing, as well as sales skills, have been crucial too.
What's one thing you hope to achieve this year, either at work or in your personal life?
How to balance my work. As my role is new to our company, I would like to find the right marketing/sales balance, and how to generate more value to our company and our clients.
Do you have any tips or advice for those just starting out in the industry?
Never be afraid of asking questions and be willing to learn more. For anyone who is just starting in the construction industry, there is so much to learn. Your colleagues and your manager have so much experience to share, all you need to do is ask.