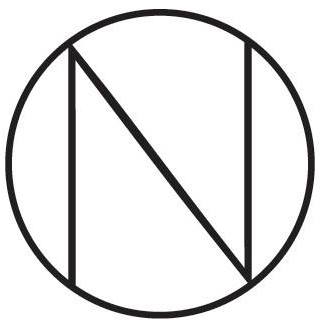 As far as we're concerned, anyone who suggests that to succeed in business you need to "disregard rules, have thick skin, and be completely mad", deserves to be listened to!
Carli Scoles, Director and Head of Marketing and Design for kitchen design firm Ninety Degree, has loads of great advice to share. Her story is fascinating too, and an inspiration for anyone who's thinking of ditching a dream job and going out on their own.
Read Carli's story about hard work, risk taking, and why you should always be nice to the receptionist, in our latest Industry Women interview.
Please provide your name, job title and company name.
Carli Scoles, Director/ Head of Marketing & Design, Ninety Degree
How long have you spent in your current position?
We launched Ninety just over 4 years ago… so 4 years!
What job did you have before your current role?
I was a Campaign Development Manager for Nova Entertainments 'Create' team, developing cross platform 360-degree solutions, radio or digital led (AKA I worked in radio!).
To date, what has been your career highlight?
Working with my 'Create' team at Nova, was an absolute highlight, not because we developed 'media firsts' or absolutely smashed our own personal and career goals, but it was a highlight being able to work and grow with my best friends, and an amazingly driven and high performing team.
Also, I could not not mention the exceptional highlight its been to be a part of developing and growing my very own little business. Exploring opportunities and pushing myself to the limits… as both a kitchen designer and business owner. (I work with my husband, perhaps I should butter him up and say that's not been so bad either 😉 seeing him grow also as an outstanding tradesman and business owner.)
Who have you admired or learnt from the most in your career and why?
Cliché, but my Dad has taught me to take calculated risks and work my butt off! I've never realised how much influence watching a hard-working person has made on my personal work ethics!
I've tried desperately to learn from most people who have crossed my path in my career… whatever their position, their title, their experience, I've learnt from loads of people…
'God loves a trier' – A throwback to my role as Promotions Manager at Radio Network, a classic line from one of our promotions team… try to remember that when chasing a response!!
'Showie's Story Time' – Sarah Howie's ability to spark fun and entertainment whilst being AMAZING at her role… there's always time for time out…
And, another good one… ALWAYS be nice to the receptionist!
Are you doing what you thought you'd be doing when you were younger? If not, what type of job did you expect you would have?
I didn't think I would be doing 'this' / I thought I'd be an accountant! (those who know me would laugh now!!) I started my Bachelor of Business Majoring in Accounting… I learnt quickly I wasn't cut out for that… and realised I was a better fit in a creative space…
What do you think is the most important quality or skill you need to succeed in your current role?
As a business owner, the MOST important qualities I would say, drive and absolute disregard for rules, have a thick skin… ultimately you should be completely mad!!
As a kitchen designer, you should be a listener… listen to what your client is saying… then understand WHY they are saying it. You should have a passion for people and the way they live… it is not your dream it is theirs, and it's critical that you work with them to create that.
In fact, listening and understanding people and their position will get you everywhere in any position!
What's one thing you hope to achieve this year, either at work or in your personal life?
I began this journey with Ninety with the intention to be better equipped to balance 'family and work' life … 4 years down, my goal this year is to follow through with my intentions.
Do you have any tips or advice for those just starting out in the industry?
If you are starting out… please take 'no' out of your vocabulary!
Come with solutions…. Never approach someone, client, manager… team with a problem… bring them a solution…
'Grind now, shine later', starting out… put in the hours… never leave first and work harder than anyone else… Efforts will be noticed…